Create Now Professional Cover For Ebook, 3D books,
CD's , DVD's Boxes, That Make You Sell More.
Secure Transaction On PayPal © Encrypted Server. Download Available 24/7.
Discover How To Create Cover For Your Ebook In Under 3 Minutes.
This software will quickly and easily transform your own images into 3d eCovers that will make your products look like very professional.
Introducing ECover Creator Plus 3.0!
Now You Can Create Stunning 3d Cover for ebook,
CD's, DVD's, Report, Software Box with
YOUR OWN IMAGES Using All This Templates!

Take a look at all the ECovers you can create: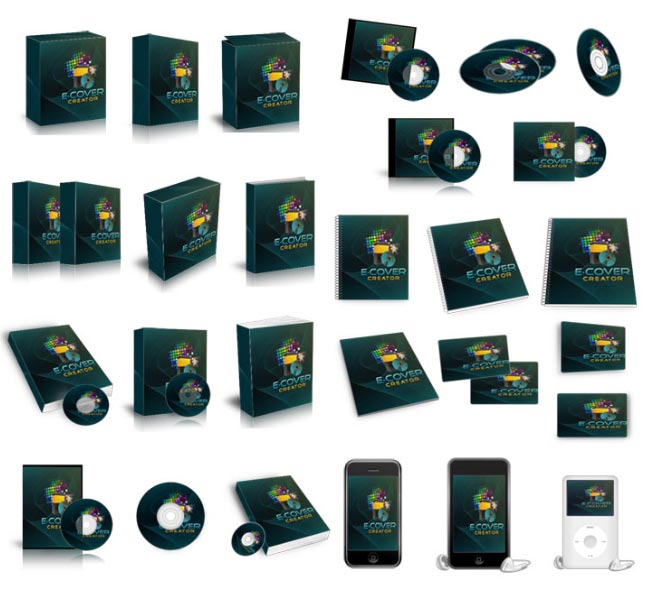 With This 28 3D template And
ECover Creator Plus You Can...

Not have to worry about installing complex or expensive action scripts.
Import .psd, jpg, gif, bmp or .png images directly into the software.
Export in .jpg and .png for transparent background and ready to use image.
Save valuable time and money hiring people to do it for you.
Avoid that unprofessional packaging ruin your business online.
JUST 3 EASY STEPS AND YOU'RE DONE!
This eCover software makes creating 3D ebooks, software boxes, DVD's, & CD's amazingly simple and it's compatible with any 2d graphics editor!
With Just A Few Simple Clicks Of Your Mouse
Create 3D Covers For Your Kindle Ebook, DVD
Video Training, Or Digital Products.
STEP 1:
Choose a color or "click load image" and choose your own image from your pc or desktop.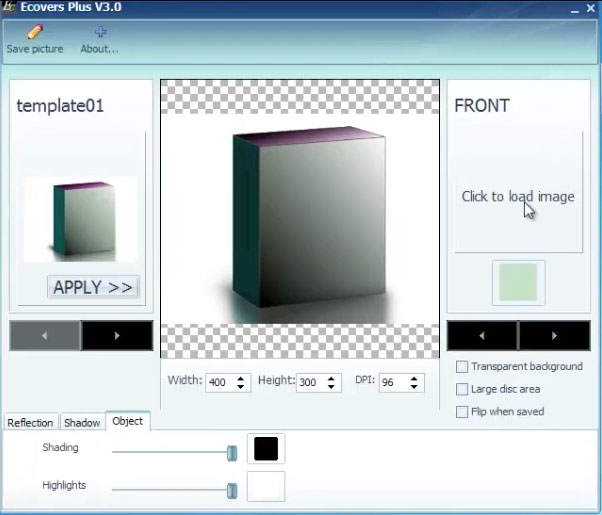 STEP 2:
Choose some preferences that suit your taste in the easy settings control panel.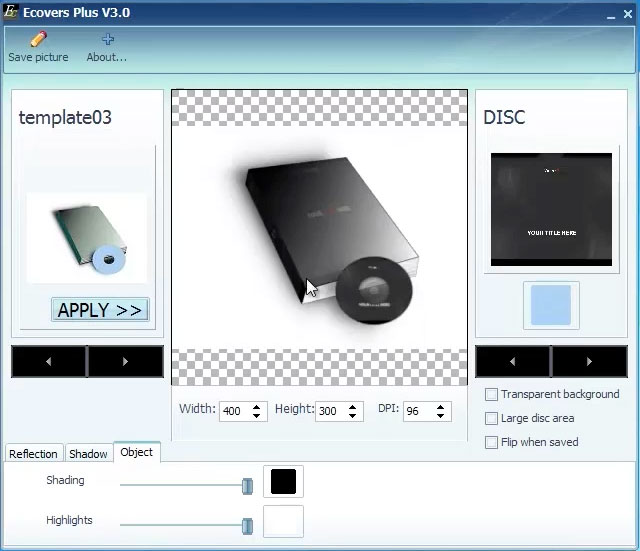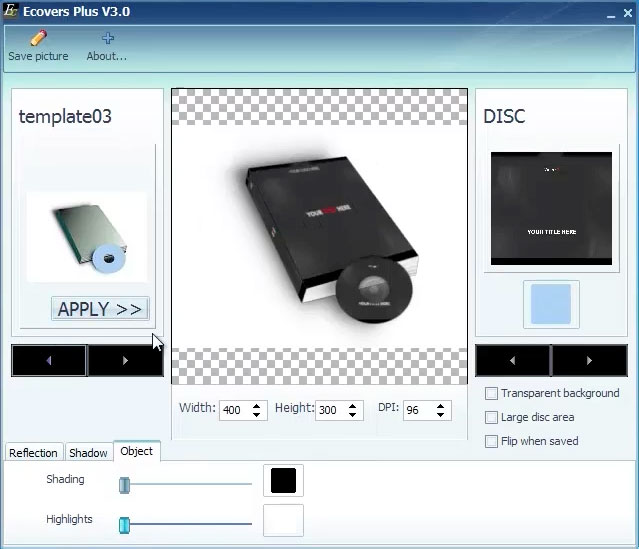 STEP 3:
Now just click on the "Save picture" icon to export your image in a ready .jpeg or .png (transparent background) file.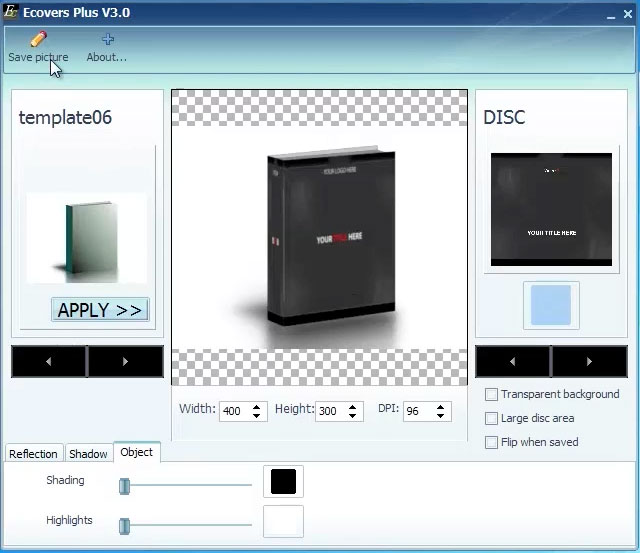 YOU DON'T NEED PHOTOSHOP.
Since this is a software and not an action script, you don't have to have Photoshop to make it work. As long as your graphics editor can import/export .png, .psd, .jpg, gif or .bmp then you can use this software to create slick looking 3D eCovers!
With This ECover Creator You Can:
Choose the 3D cover template for your product or service.
Import custom graphics or choose from the color palette.
Adjust the shadow, reflection and highlights for your cover

.
Adjust dpi width and height for your eCovers final file

.
Create a transparent background that match all websites style.
Easily export and save your eCover project in different format

.
"This Software Save You Time And Money And
Make Creating Cover For Ebook, Digital Products
Or Video Courses Instant And Easy"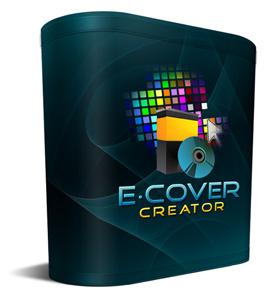 Suitable for Windows: NOT FOR MAC.
A Mac User Solution Can Be Found Here.
(Recommend Retail Price $97!)
Our Customers love Ecover Creator. Why not start today off by making your life easier and download the software right now.
Today you can get eCover Creator Plus 3.0 for the insane value of $97 $67 $47 $37 $27 Just $9.90
"In a world where everyone is obsessed by self image and looks, looks matter"
And yes, people Judge a book by it's cover..
To Your Success.
Ecover Creator Plus Software Team.
P.S. This totally insane offer will be raised at any time, so secure your copy of the software at this price right now.

P.P.S. You can relax knowing that your download is protected by our 30 day 100% money back guarantee. If you're not satisfied, just let us know and we'll refund your download.